(The following is a list of program committee members)
Shandar Ahmad, Japan Tatsuya Akutsu, Japan Shunsuke Aoki, Japan Jonathan Chan, Thailand Xin Chen, Singapore Jin Chen, USA Jean-Paul Comet, France Frank Eisenhaber, Singapore Worrawat Engchuan, Thailand Ge Gao, China Ivo Grosse, Genmany Chia-Lang Hsu, Taiwan Hsuan-Cheng Huang, Taiwan Yaochu Jin, UK Tamer Kahveci, USA Saowalak Kalapanulak, Thailand Asif M. Khan, Singapore Tsung Fei Khang, Malaysia Daisuke Kihara, USA Jaebum Kim, Korea Sun Kim, USA Yoo-Ah Kim, USA Kengo Kinoshita, Japan Akihiko Konagaya, Japan Bartosz Krawczyk, Poland Igor Kurochkin, Singapore Chee-Keong Kwoh, Singapore Teeraphan Laomettachit, Thailand Hyunju Lee, Korea Jeongjin Lee, Korea Tom Lenaerts, Belgium Jinyan Li, Australia Xiaoli Li, Singapore C P Lim, Australia Fenglou Mao, USA Osamu Maruyama, Japan Sebastian Maurer-Stroh, Singapore Asawin Meechai, Thailand Niranjan Nagarajan, Singapore Jin-Wu Nam, Korea Somnuk Phon-Amnuaisuk, Brunei Treenut Saithong, Thailand Yasubumi Sakakibara, Japan Christian Schönbach, Republic of Kazakhstan Kumar Selvarajoo, Japan Bairong Shen, China Soo-Yong Shin, Korea Kyung-Ah Sohn, Korea Chuan-Kang Ting, Taiwan Wanwipa Vongsangnak, Thailand Lusheng Wang, Hong Kong Min Wu, Singapore Xuegong Zhang, China Shihua Zhang, China Yun Zheng, China Jie Zheng, Singapore Shuigeng Zhou, China Shanfeng Zhu, China Zexuan Zhu, China
21/03/14 : Website online
22/07/14 : Registration system is open now
01/08/14 : Due to numerous requests, submission deadline has been extended until August 24, 2014
25/08/14 : Due to numerous requests, the full paper submission deadline has one final extension until September 1, 2014.
07/10/14 : We apologize for the belated notification as we want to thoroughly assess some papers with conflicting reviews. The notification dates are now from October 7-10, 2014 and the early-bird registration deadline for authors is on October 13, 2014.
10/10/14 : For the authors who require the invitation letter for the visa application, after finishing the registration and payment, please contact the registration chair, Dr. Huajin Tang by e-mail at: htang@i2r.a-star.edu.sg.
06/11/14 : CSBio2014 Program Booklet is available now: Download here (Right-click to save the files).
11/01/15 : CSBio2015 will be held in Bangkok . Please visit CSBio2015 webpage for more information.
---
CATEGORIES
---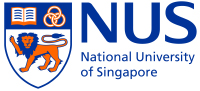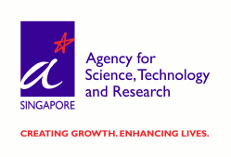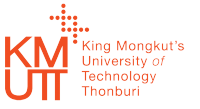 ---