Updates:
##COVID-19 Update##

Even though COVID-19 is currently stable and under control in Thailand, CSBio2020 would remain an online conference that will take place virtually, based on the Bangkok, Thailand time zone of GMT/UTC +7.
CSBio2020 is a part of the activities and events in the AI Week in Bangkok, Thailand during Nov. 18-22, 2020, and collocating with ICONIP2020 and the 4th Deep Learning and AI Summer/Winter School (DLAI4).
ABOUT
With the advancement in next-generation molecular technology in generating the high-throughput "omics" data, life science has come to the era of "big data". To extract biological knowledge from the data and translate it into benefits for society (e.g. better medicine and healthcare), novel and advanced computational tools are needed for data analysis. The current trends are to leverage AI and application of cognitive computing that combines domain knowledge with machine learning.
Call for Papers
The call for paper targets contribution in the field of computational approaches designed to face the challenges aroused by biological systems. It aims at giving an overview of the cutting-edge methods and tools to address biological systems. A Special Session on COVID-19 Health, Analytics, and Technologies (CHAT-2020) will provide an opportunity for global research linkages and experience sharing.
CSBio 2020 would like to invite researchers and industrial counterparts to meet at this event to exchange ideas and stimulate research collaborations.
THEME: Innovation with AI and Cognitive Computing
TOPICS OF INTEREST
Topics of interest include, but are not limited to:
IMPORTANT DATES
Paper submission deadline : August 1, 2020 (extended)


Paper notification: September 8, 2020 (extended)


Late breaking paper submission deadline: September 1, 2020


Late breaking paper notification: September 15, 2020


CHAT-2020 submission deadline: September 23, 2020 (**new**)


Camera-ready deadline: October 1, 2020

Date of conference: November 19-21, 2020
SUBMISSION GUIDELINES
Submitted papers should describe original work that does not overlap with papers that have been published or that are simultaneously submitted to a journal, conference, or workshop with refereed proceedings.
Papers should be written in English, formatted according to the ACM SIG style (sigconf template). Full papers needs to be at least 5 pages and should not exceed 10 pages and must be submitted via EasyChair system. Short papers of up to 4 pages may be considered as well as extended abstracts of up to 2 pages.
Papers must be submitted electronically as PDF files via EasyChair at https://easychair.org/conferences/?conf=csbio2020.
More information about the formatting of the paper can be found at http://www.acm.org/publications/article-templates/proceedings-template.html/
REVIEW PROCESS
Papers must be submitted electronically as PDF files via EasyChair. The limit for submissions is 10 pages. References and appendices will not be counted in the page limit during the initial submission process.
All submissions will be peer-reviewed and subjected to single-blind review process by at least two reviewers; full submissions will be reviewed by at least three reviewers. All accepted papers must be presented at the conference, either in person or via a video recording; the presenter or a representative must attend virtually at the allocated time slot for Q&A.
PROGRAM
The conference program is now available.
## CSBio2020 Tutorial Schedule ##
Update : 14 Nov. 2020
Download file here.
KEYNOTE SPEAKERS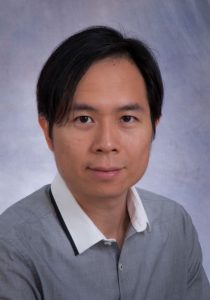 Title: Genome-wide repeat expansions in complex disorders: beyond the coding sequence. [video]
Biography:
Dr. Ryan Yuen is a Scientist in Genetics & Genome Biology Program at The Hospital for Sick Children, and an Assistant Professor in Department of Molecular Genetics at the University of Toronto. His research focuses on exploiting whole genome-scanning methodologies to dissect the underlying genetic architecture in autism spectrum disorder and other related conditions. Dr. Yuen has published over 70 peer-reviewed research articles, many in top journals such as Nature, Science, Cell, New England Journal of Medicine and Nature Medicine.
Abstract:
Identification of underlying genetic factors has provided important information on the functional pathways involved in many of complex disorders. However, the casual genetic factors identified in many complex disorders so far generally confer less risk than expected from the empirical estimates of their heritability. Tandem DNA repeats make up around 6% of the human genome and have been associated with more than 40 monogenic disorders, but their involvement in complex disorders is largely unknown. I will present our novel approach to detect genome-wide tandem repeat expansions. This approach has led to the identification of rare tandem repeat expansions contributing to autism spectrum disorder and other related conditions. It provides a model to search for missing heritability in other complex disorders.
---
Title: Uncovering RNA and DNA Modifications from Native Sequences. [video]
Biography:
Intawat Nookaew is currently an Associate Professor in the Department of Biomedical Informatics at the University of Arkansas for Medical Sciences (UAMS) College of Medicine. He received his PhD degree Chemical Engineer from the King's Mongkut's University of Technology Thonburi, Thailand in 2007. In his thesis work, he focused on multilevel-omics data analysis and integration to study lipid metabolism of yeast at genome-scale level.
After completing his PhD, he continued to have training as postdoctoral fellow (2008) in Chalmers University of Technology in Sweden in the area of Systems Biology in Biotechnology and Biomedical research. In 2012, he accepted the Assistant Professor and was promoted to be Associate Professor in 2014 in the Department of Chemical and Biological Engineering at Chalmers University of Technology in Sweden. He developed many useful bioinformatic software packages and web service that can be applied in broad applications.
In 2014, Intawat accepted a Senior Scientist position at Oak Ridge National Laboratory, TN, USA. He was a part of two big team science projects to which are Bioenergy Science Center, focused on development of consolidate bioprocess to produce biofuels from lignocellulosic materials and Plant Microbe Interface, focused on deeper understanding of beneficial interaction of microbial community and plant.
In 2016, Intawat pursue his interest in Biomedical research, he accepted an Associate Professor in the Department of Biomedical Informatics (UAMS). While at UAMS, he has focused on development of computational/bioinformatical methods to advance the utilization of cutting-edge technologies for study RNA/DNA modifications and microbiome in Biotechnology and Biomedical research.
Intawat has published over 130 peer-reviewed articles and book chapters. He was recently recognized by the Web of Science group for the quality of his research as a Highly Cited Researcher 2019. He has over 9,300 citations, H-index = 42, i-10 index = 83 based on Citation at Google Scholar.
Abstract:
Ribonucleotides modifications to mRNA play important roles biological regulations. Over 170 types of RNA modifications have been experimentally validated. Their detection traditionally relies on specific antibody-based enrichment and analytical chemistry tools; these approaches are labor intensive and can detect only one or a few modifications at a time. This is insufficient to truly assess complete transcriptomes for sequence-specific identification and quantitation of epigenetic signals. Recently, we were the first to use third-generation Oxford Nanopore Technology (ONT) sequencing to directly sequence cellular RNA in native from, at a transcriptomic level. We determined that the method can uncover RNA modifications of any type. Based on the principle that such modifications are absent on cDNA (6) or synthetical unmodified RNA, we conducted a study that compared sequence features of native modified RNA with unmodified RNA of the same sequence. We developed a bioinformatics tool, ELIGOS (Epitranscriptional Landscape Inferring from Glitches of ONT Signals), that successfully identified modified RNA bases from the native RNA sequences. ELIGOS accurately predicts known classes of RNA methylation sites (AUC > 0.93) in rRNAs from E. coli, yeast, and human cells, by using either unmodified in vitro transcribed RNA or our developed background-error model, which mimics the systematic error in native RNA sequences. The validity of the approach was illustrated in transcriptomes of yeast, mouse, and human cells. We further apply ELIGOS in detection of DNA adducts and for distinguishing individual alkylated DNA adducts. We analyzed a library of 15 plasmids containing site-specifically inserted O6- or N2-alkyl-deoxyguanosine lesions differing in sizes, functional group and regiochemistries. Based on the native DNA sequences, ELIGOS can accurately identified the location of individual DNA adducts. Moreover, individual DNA adducts were clearly distinguished from each other at the signal level. ELIGOS software is publicly available and can be used to detect possible RNA and DNA modification sites at genome-scale from native RNA/DNA sequences.
REGISTRATION FEE
Registration Fee
USD 200
Listeners Fee

USD 50

Additional Fee

Additional Paper
USD 100
NOTE :
The credit card payment is preferable.
If using bank transfer, any cost incurred, e.g. transfer fees or bank surcharge, must be borne by the author(s).
For claiming the discount of 50% (on the second and subsequent submissions), it is mandatory for the author to be listed as the "corresponding author" in all the submissions.
Contact csbio2020@sit.kmutt.ac.th for any questions or concerns.
If you want to transfer the money, Please Contact : Email: vajirasak.van@mail.kmutt.ac.th
COMMITTEE
International Advisory Committee (tentative)

David W. Ussery, University of Arkansas for Medical Sciences, USA
Jens B. Nielsen, Chalmers University of Technology, Sweden
Bairong Shen, Soochow University, China
Richard Wintle, The Centre for Applied Genomics, Canada
Supapon Cheevadhanarak, KMUTT, Thailand
Arinthip Thamchaipenet, Kasetsart University, Thailand
Roger Bumgarner, University of Washington Seattle, USA
Leong Hon Wai, the National University of Singapore, Singapore
Marasri Ruengjitchatchawalya, KMUTT, Thailand
Hongwu Ma, Tianjin Institute of Industrial Biotechnology, China
Chalee Vorakulpipat, National Electronics and Computer Technology Center (NECTEC), Thailand
General Co-Chairs
Jonathan H. Chan, KMUTT, Thailand
Richard Wintle, Sick Children's Hosptial, Canada
Program Co-Chairs
Publication Co-Chairs
Chalida Rangsriwutisak, KMUTT, Thailand
Photchanathorn Prombun, KMUTT, Thailand
Organizing Chair
Vithida Chongsuphajaisiddhi, KMUTT, Thailand
Finance Chair
Vajirasak Vanijja, KMUTT, Thailand
Secretary
Narumol Doungpan, KMUTT, Thailand
Webmaster
Panisara Promdee, KMUTT, Thailand
International Program Committee
Alberto POLICRITI, Università di Udine, Italy
Anne SIEGEL, IRISA, Rennes, France
Asawin MEECHAI, King Mongkut's University of Technology Thonburi, Thailand
Carla PIAZZA, Università di Udine, Italy
Daisuke KIHARA, Purdue University, USA
Delphine ROPERS, INRIA Grenoble-Rhône-Alpes, France
Elisabetta DE MARIA, Université Côte d'Azur, I3S, Sophia Antipolis, France
Francine DIENER, Université Côte d'Azur, LJAD, Nice, France
Géraldine JEAN, University of Nantes, LS2N, France
Guang HU, Soochow University, China
Ivan CIMRAK, University of Žilina, Slovakia
Joelle DESPEYROUX, INRIA & CNRS, I3S, Sophia Antipolis, France
Jonathan H. CHAN, King Mongkut's University of Technology Thonburi, Thailand
Kanthida KUSONMANO, King Mongkut's University of Technology Thonburi, Thailand
Katsumi INOUE, National Institute of Informatics, Japan
KWOH Chee Keong, School of Computer Science and Engineering, Singapore
LEONG Hon Wai, the National University of Singapore, Singapore
Limsoon WONG, National University of Singapore, Singapore
Madalena CHAVES, INRIA Sophia Antipolis Méditerranée, France
Mohammad Kawsar SHARIF SIAM, Brac University, Bangladesh
Osamu MARUYAMA, Kyushu University, Japan
Richard WINTLE, The Hospital for Sick Children, Canada
Shuigeng ZHOU, Fudan University, China
Shunsuke AOKI, Kyushu Institute of Technology, Japan
Sorayya MALEK, University of Malaya, Malaysia
Sun KIM, National Institute of Health, USA
Sylvain SOLIMAN, INRIA Saclay-Île-de-France, France
Tatsuya AKUTSU, Kyoto University, Japan
Teeraphan LAOMETTACHITt, King Mongkut's University of Technology Thonburi, Thailand
Teerasak E-KOBON, Kasetsart University, Thailand
Thana SUTTHIBUTPONG, King Mongkut's University of Technology Thonburi, Thailand
Thao DANG, CNRS/VERIMAG, France
Weerayuth KITTICHOTIRAT, King Mongkut's University of Technology Thonburi, Thailand
Worrawat ENGCHUAN, The Hospital for Sick Children, Canada
Yoichi TAKENAKA, Osaka University, Japan
Yuriy ORLOV, Institute of Cytology and Genetics, Russia
VENUE
Online – Anywhere on Earth (based on Bangkok, Thailand time of GMT/UTC +7)

Collocating conferences of ICONIP2020/ACML2020/iSAI-NLP2020 still plan to have a hybrid format of both online and physical participation in Bangkok, Thailand.
Sponsor: