For hotel information in Nha Trang, please click here.

If you are interested in city tours in Nha Trang, please click here
Surrounded on all three sides by mountains and a large island and four smaller ones on the fourth side, Nha Trang is a coastal city and capital of Khanh Hoa Province, on the South Central Coast of Vietnam. Nha Trang has a tropical savanna climate with a lengthy dry season from January to August and a shorter wet season from September to December.
Nha Trang is becoming increasingly popular in recent years because of its pristine beach, best scuba diving center of Vietnam as well as lots of interesting places and delicious food to enjoy.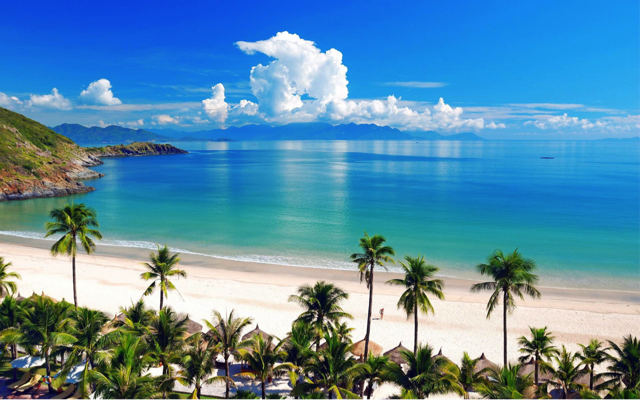 Forming a magnificent sweeping arc, Nha Trang's 6km-long golden sand beach is the city's trump card. Various sections are roped-off and designated for swimmers. The turquoise water is fabulously inviting and the promenade a delight to stroll. Two popular lounging spots are the Sailing Club and Louisiane Brewhouse. If you head south of here, the beach gets quieter and it's possible to find a stretch of sand to yourself.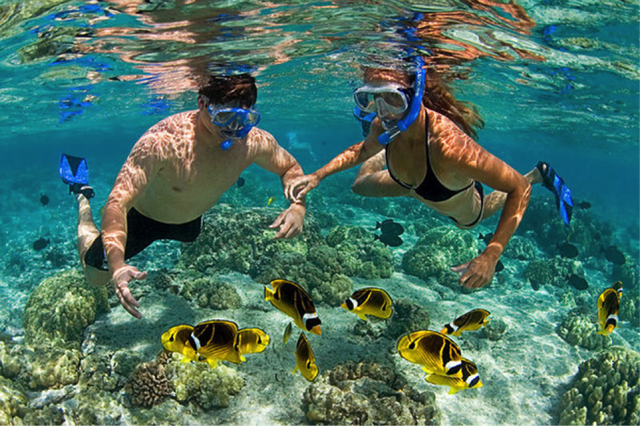 Nha Trang is the original home of diving in Vietnam. Jeremy Stein made the bay famous in the mid 90's as a diving destination and the Government embraced the sport in 2003 by establishing a Marine Park protected area around the Island of Hon Mun.
Around a 40 minutes cruise by boat, the Island offers fabulous scope for long dives with great macro life. One of the best value areas in the World for a PADI training course and Vietnam's elite Rainbow dive guides to ensure divers see everything the Marine Park has to offer.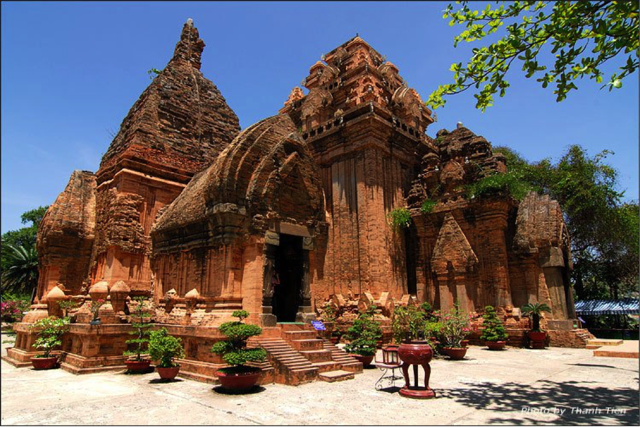 Nha Trang was known as Kauthara under the Champa, as it is still home to the famous Po Nagar Tower. Built between the 7th and 12th centuries, these four Cham Towers are still actively used for worship by Cham, Chinese and Vietnamese Buddhists. Originally the complex had seven or eight towers, but only four remain, of which the 28m-high North Tower (Thap Chinh), which dates from AD 817, with its terraced pyramidal roof, vaulted interior masonry and vestibule, is the most magnificent.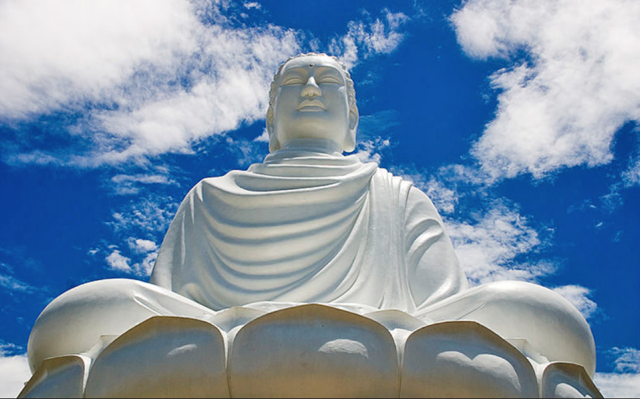 Climb steep steps for this striking pagoda, founded in the late 19th century. The entrance and roofs are decorated with mosaic dragons constructed of glass and ceramic tile while the main sanctuary is a hall adorned with modern interpretations of traditional motifs.
Behind the pagoda is a huge white Buddha seated on a lotus blossom. Around the statue's base are fire-ringed relief busts of Thich Quang Duc and six other Buddhist monks who died in self-immolations in 1963. The platform around the 14m-high Buddha has great views of Nha Trang and nearby rural areas.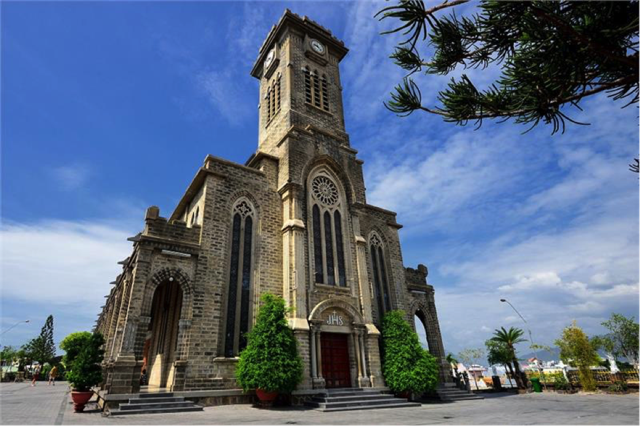 Built between 1928 and 1933 in French Gothic style, complete with stained-glass windows, Nha Trang Cathedral stands on a small hill overlooking the train station. It's a surprisingly elegant building given that it was constructed of simple cement blocks. Some particularly colourful Vietnamese touches include the red neon outlining the crucifix, the pink back-lighting on the tabernacle and the blue neon arch and white neon halo over the statue of St Mary.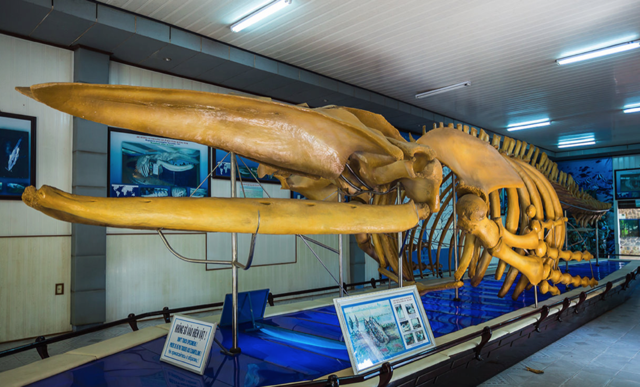 The National Oceanographic Museum of Vietnam offers interesting exhibits of local marine life. Housed in a grand French-colonial building in the port district of Cau Da at the far south end of Nha Trang, this drab museum has 60,000 or so jars of pickled marine specimens, stuffed birds and sea mammals, and displays of local boats and fishing artifacts. There are tanks with fascinating reef fish (and sharks), three rescued seals kept here and a whale skeleton.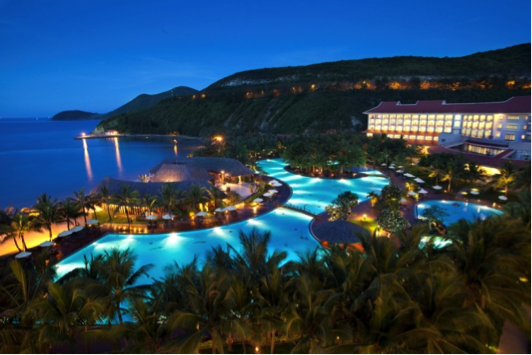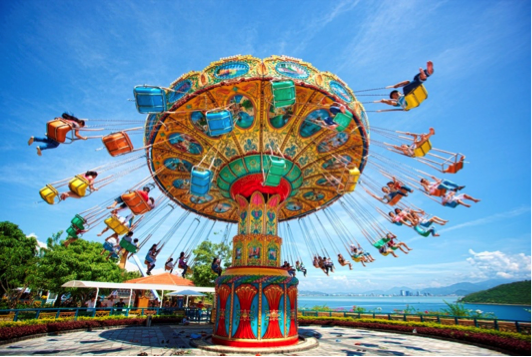 Located on one of the world's most famous bays, Vinpearl Nha Trang Resort & Spa – an international five star hotel in the Vinpearl Nha Trang of hotel, tourism, resort and entertainment is considered to be "a twinkling pearl glued on the crown of the Sea queen".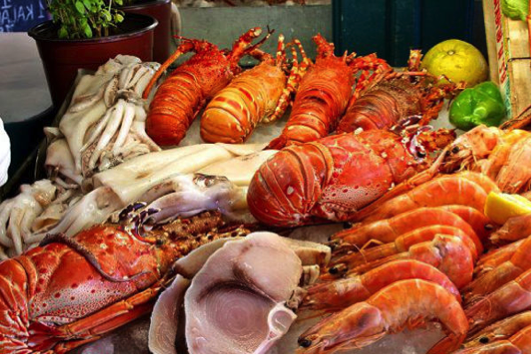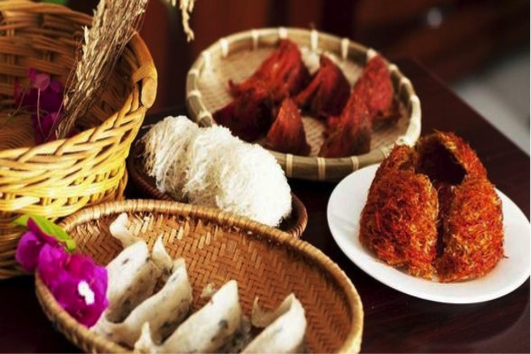 The culinary offer in Nha Trang is very varied, which are the reasons tourists enjoy their stay in Nha Trang. One of Nha Trang's most valuable specialities is "yen sao" (translated as "salangane"), "nhím biển" (translated "sea-chesnut"), "cầu gai"…, which make this sea city special. A salangane is not a swift or swallow. It builds its nest with its saliva. The salangane was associated with royal banquets in the past, and with expensive formal parties today. In the past, salangane was an "ideal precious age prolongging medicine" for Kings.
Apart from Seafood, Nha Trang has many other delicious special delicacies, such as Ninh Hoa dried Spring Rolls (Nem nướng Ninh Hoà), Fish noodle (Bún cá), Canh cakes (Bánh Canh), etc., containing the characteristics of the land. Some scholar once said: "Special food or delicacies reveal their genuin land in the liveliest way".